This block is broken or missing. You may be missing content or you might need to enable the original module.
Global Sukuk Snapshot: Jun 2020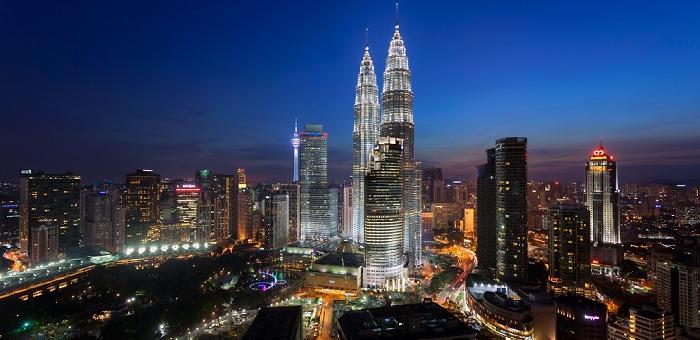 Global Market Commentary
In June 2020, the United States ("US") Treasury ("UST") yield curve closed the month largely unchanged, with the shorter end 1-2 basis points ("bps") lower month-on-month ("m-o-m") while the longer end was flat, amid concerns around a second wave of Coronavirus disease 2019 ("Covid-19") infections in the US as individual states gradually reopened their economies. Demand for safe-haven assets remained well supported after US Federal Reserve Chairman Jerome Powell reiterated that interest rates will remain at near zero levels for the foreseeable future, as the committee anticipates economic growth to be protracted, with unemployment remaining high for several years. During the month, Brent crude oil prices jumped by 19.10% from $35.31/barrel ("bbl") at end-May 2020 to $42.07/bbl on 5 June 2020, in line with gains in equity markets following the strong US nonfarm payroll numbers for May 2020. Gains were also supported by expectations that Organisation of the Petroleum Exporting Countries ("OPEC")+ members will extend the current pace of supply cuts for another month until end-July 2020, ahead of the meeting on 6 June 2020. Brent crude oil prices pared gains towards month-end amid a resurgence of Covid-19 infections in the US, to close the month at $41.14/bbl (16.50% higher m-o-m).
International Monetary Fund ("IMF") released its updated projections for global growth, and now expects a deeper downturn in 2020, citing far more severe economic damage from the pandemic than estimated just two months ago. For 2020, the IMF projects global growth to shrink by -4.90%, lower than the -3.00% it estimated in April 2020. Meanwhile, Global Sukuk market continued to stage a strong rebound in June 2020, buoyed by the continued uptrend in oil prices and stable UST yields. The primary Global Sukuk space was lively, as issuers capitalized on improved investor sentiment to raise funding. Notable issuances include $1 billion 7-year Emirate of Sharjah (4.4x bid to cover ratio ("BTC"), $1 billion 5.5-year Dubai Islamic Bank (4.5x BTC), $500 million 5-year Sharjah Islamic Bank (7.2x BTC), and $1.5 billion DP World Perpetual non-callable 5.5years (2.5x BTC). Additionally, the Republic of Indonesia also tapped the sukuk market, raising $2.5 billion in 5, 10 and 30-year sukuk to part finance their stimulus package to soften the impact of the Covid-19 pandemic. The issuance garnered overwhelming demand of $16.7 billion in total (6.7x BTC), with strong interest seen from European investors, especially on the 30-year tenure.
Sukuk News
The Islamic Development Bank has issued a five-year $1.5 billion green Sukuk, according to a statement. Proceeds from the issuance will be used to finance projects in member countries in response to the coronavirus crisis. The paper was priced at a spread of 55bps over five-year US dollar mid swaps for a final coupon of 0.91% per year.
The third sovereign Sukuk of Nigeria worth NGN150 billion ($385.15 million) received total subscriptions of NGN669.12 billion ($1.72 billion), an oversubscription of more than four times, according to a statement from the Debt Management Office. Proceeds from the issuance will be used to finance 44 road projects across the six geopolitical zones of Nigeria.
Source: : Bloomberg, Islamic Finance News, Reuters (as of 30 June 2020)
Data shown is in US Dollar unless otherwise noted.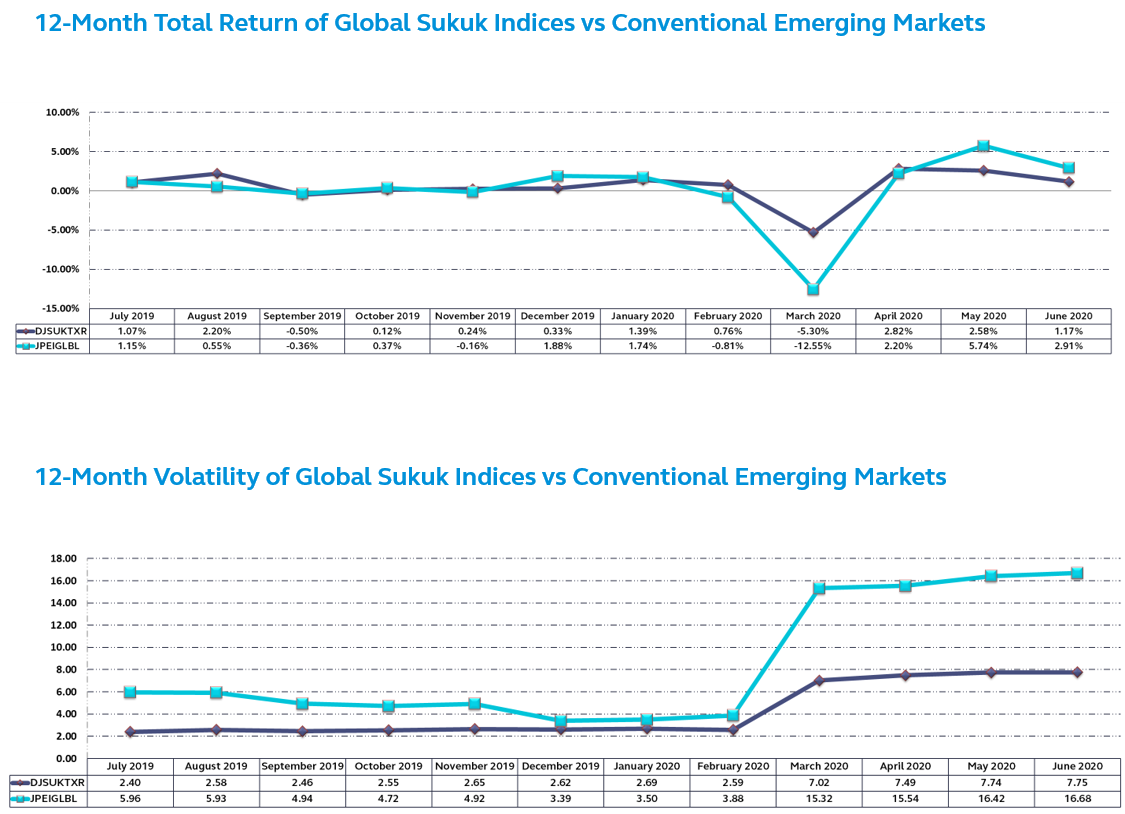 DJSUKTXR | Dow Jones Sukuk Index
JPEIGLBL | JP Morgan EMBI Global Total Return Index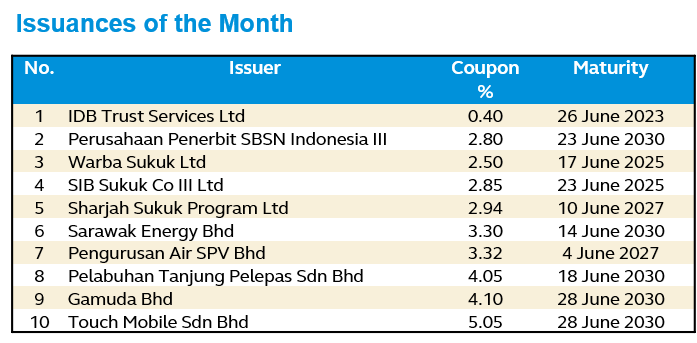 Source: Bloomberg as at 30 June 2020

Disclaimer:
This document is provided to you with information only and should not be construed as an offer or a solicitation of an offer to purchase or subscribe or sell any security, product, service or investment, nor does it constitute investment advice and is not intended for distribution, or used by any person in any country where the investment service referred to is not authorized or which the dissemination of such information is contrary to law and regulation of the country. This document is meant for sophisticated investors only. All information contained herein is confidential and is provided solely for internal use of intended recipient(s). The information in this document may not be reproduced, distributed or published by any recipient. The information contained herein has been derived from sources believed to be reliable and is current as at the publication date. Neither Principal Islamic Asset Management Sdn Bhd, nor any of its officers, directors or employees accept any liability or responsibility in respect to the information or any recommendation expressed herein as no representation or warranty is made as to its accuracy, completeness or correctness of the information provided. The information in this document is subject to change without notice. Persons wishing to rely upon this information should perform their own independent evaluation of risks and benefits or consult directly with the source of information or obtain professional advice where appropriate. The value of the investment may rise or fall. Past performance is not reflective of future results.