Global Sukuk Snapshot: Apr 2021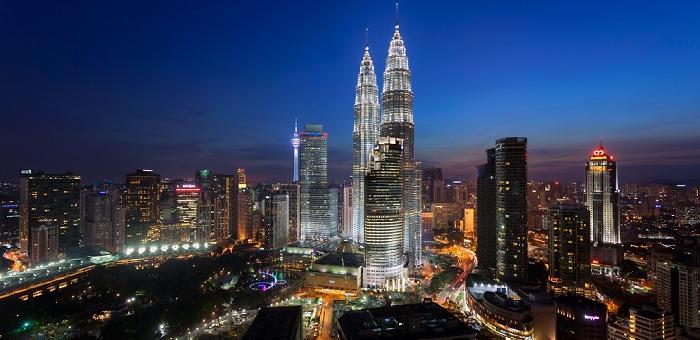 Global Market Commentary
In April 2021, United States Treasury ("UST") yields fell across the board, driven by some safe-haven inflows amid concerns of a delayed and uneven global economic recovery. Sentiment in the UST market was also buoyed by strong demand for $86 billion worth of new primary 10, 20 and 30-year UST issuances, and supported by increased appetite for UST among foreign buyers. During the month, benchmark 10-year UST rallied strongly by 21 basis points ("bps") from 1.74% at end-March 2021 to touch 1.53% on 16 April 2021, before drifting higher to close the month at 1.63% (month-on-month 11bps lower). In March 2021, the US economy created 916,000 new jobs (consensus: 660,000, February revised upward from 379,000 to 468,000) amid easing business restrictions, falling coronavirus infection rates, a fast vaccine rollout and continued support from the government. Similarly, the US Institute for Supply Management ("ISM") Manufacturing Purchasing Managers' Index ("PMI") index jumped from 60.8 in February 2021 to 64.7 in March 2021 (consensus: 61.5), while ISM Services PMI surged from 55.3 to 63.7 (consensus: 59.0), the fastest pace on record. In 1Q 2021, the US economy grew by an annualized 6.4% (4Q 2020: 4.3%), driven by a surge in personal consumption.
Meanwhile, following a decline of 3.6% in March 2021, Brent crude oil prices recovered by 5.8% from $63.57/barrel ("bbl") at end-March 2021 to $67.26/bbl at end-April 2021, buoyed by continued gains in global equity markets, coupled with robust economic data from the US and China, which strengthened expectations of a recovery in global fuel demand. On 2 April 2021, the Organisation of the Petroleum Exporting Countries Plus announced that it will boost oil production by 350,000 barrels per day ("bpd") in May and June 2021, before increasing it by 450,000 bpd in July 2021; while Saudi Arabia's previous 1 million bpd cut will also be rolled back in phases over the next three months, reflecting optimism that global demand will continue to recover. Furthermore, Saudi reportedly raised May 2021 pricing for all oil grades to Asian customers, signaling confidence in Asia's recovery.
Sukuk News
Toyota Capital Malaysia has on the 20 April 2021 issued a MYR45 million ($10.9 million) Islamic medium-term note ("IMTN") with a profit rate of 3.6% structured under the Musharakah concept, according to a filing on the Bond and Sukuk Information Exchange. The IMTN has a five-year tenor and is rated 'AAA (s)' by RAM Ratings.
Bank Albilad has completed the issuance of its SAR3 billion ($799.52 million) Tier 2 Sukuk facility by way of private placement on the 15 April 2021, a bourse filing confirmed. The Sukuk facility priced at 165bps over the three-month SAIBOR has a 10-year maturity callable in the fifth year subject to the terms and conditions of the Sukuk. The bank has mandated Albilad Capital as the sole arranger and dealer of the issuance.
Source: Bloomberg, Islamic Finance News, Reuters (as of 30 April 2021)
Data shown is in US Dollar unless otherwise noted.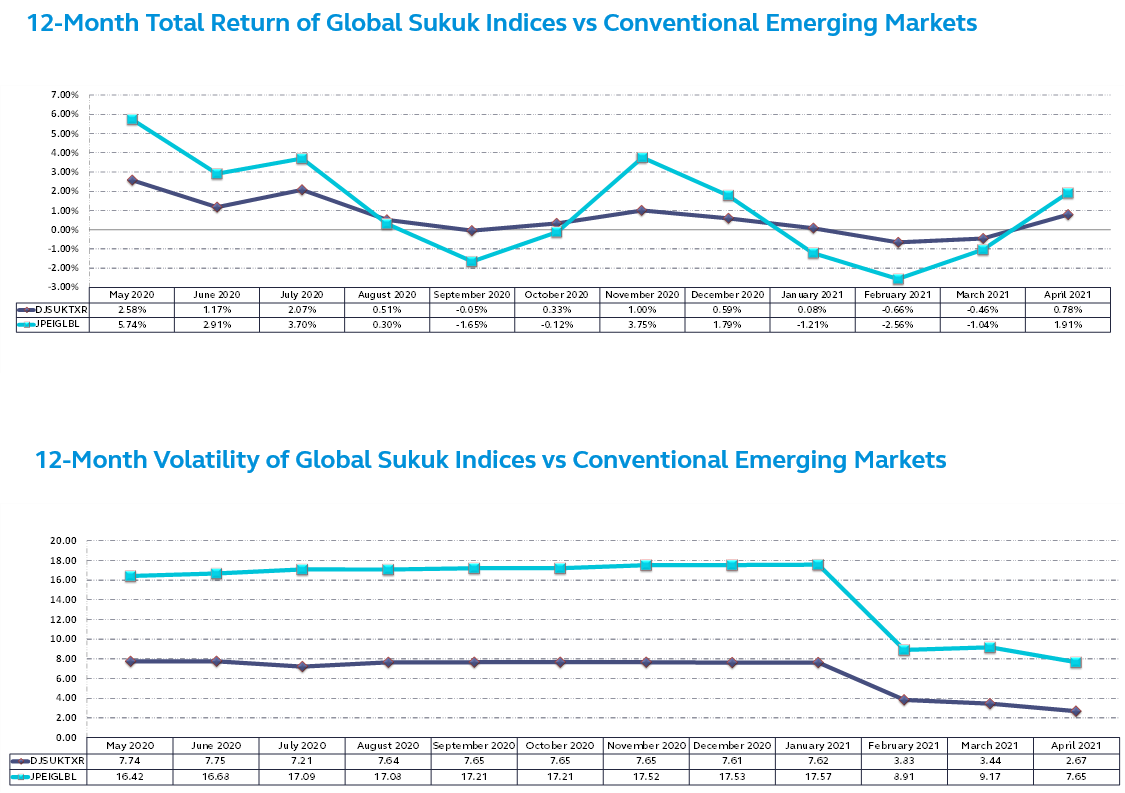 DJSUKTXR | Dow Jones Sukuk Index
JPEIGLBL | JP Morgan EMBI Global Total Return Index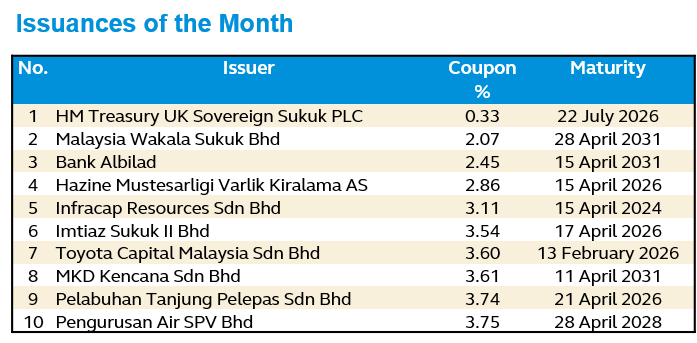 Source: Bloomberg as at 30 April 2020

Disclaimer:
This document is provided to you with information only and should not be construed as an offer or a solicitation of an offer to purchase or subscribe or sell any security, product, service or investment, nor does it constitute investment advice and is not intended for distribution, or used by any person in any country where the investment service referred to is not authorized or which the dissemination of such information is contrary to law and regulation of the country. This document is meant for sophisticated investors only. All information contained herein is confidential and is provided solely for internal use of intended recipient(s). The information in this document may not be reproduced, distributed or published by any recipient. The information contained herein has been derived from sources believed to be reliable and is current as at the publication date. Neither Principal Islamic Asset Management Sdn Bhd, nor any of its officers, directors or employees accept any liability or responsibility in respect to the information or any recommendation expressed herein as no representation or warranty is made as to its accuracy, completeness or correctness of the information provided. The information in this document is subject to change without notice. Persons wishing to rely upon this information should perform their own independent evaluation of risks and benefits or consult directly with the source of information or obtain professional advice where appropriate. The value of the investment may rise or fall. Past performance is not reflective of future results.