This block is broken or missing. You may be missing content or you might need to enable the original module.
Global Sukuk Snapshot: Aug 2020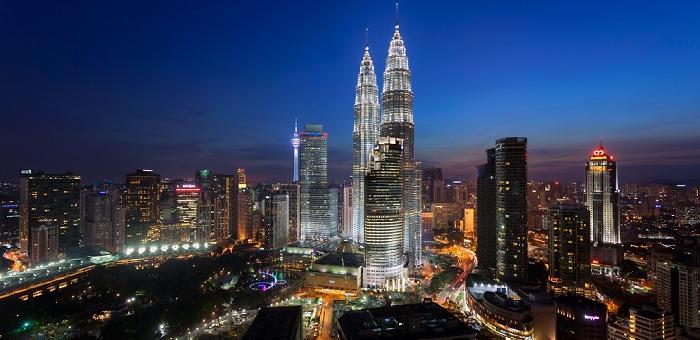 Global Market Commentary
United State ("US") Treasury ("UST") retreated in August 2020, with yields rising by 6 to 28 basis points ("bps") across the board as demand for safe haven assets waned amidst improving US economic data, and as investors digested additional long-end UST supply during the month. During the month, 10-year UST yields climbed by 26bps from 0.52% at end-July 2020 to touch 0.78% on 28 August 2020, after Federal Reserve Chairman Jerome Powell announced a major policy shift in its inflation target to an "average" of 2.00%. The change in strategy signals that the central bank would allow periods of inflation above its current 2.00% target to support the labor market and broader economy. In response, yields of longer-tenured UST, which are more sensitive to future inflation expectations, jumped to the highest level in weeks, causing the yield curve to steepen. In 2Q20, Eurozone economies shrunk -12.10%, with Germany, the Eurozone's largest economy, contracting by a record -9.70% quarter-on-quarter ("q-o-q") (-11.30% year-on-year), albeit slightly better than its first estimate of -10.10% q-o-q. Meanwhile France, Italy and Spain suffered from even larger 2Q20 Gross Domestic Product ("GDP") contractions, by -13.80%, -12.40% and -18.50% q-o-q, respectively.
Following a quarterly GDP decline of -2.20% in 1Q20, the United Kingdom ("UK") economy contracted by a record -20.40% in 2Q20, entering a technical recession. However, the UK economy continued to recover in July 2020 with monthly GDP rebounding from a record decline of -20.00% in April 2020 to +2.40% in May 2020 and +8.70% in July 2020. The Bank of England ("BoE") has forecast an +18.00% bounce in GDP for 3Q20, despite cautioning that it may take until end-2021 for the economy to regain to pre-pandemic levels. On 6 August 2020, the BoE held interest rates steady and maintained its existing level of asset purchases, as the committee saw no immediate case to cut interest rates below zero at this juncture. Brent crude oil prices rose 5.70% m-o-m from $43.32/barrel ("bbl") at end-July 2020 to $45.81/bbl at end-August 2020, the highest level since March 2020, supported by positive US economic data, drop in US crude inventories, weaker US Dollar and high Organisation of the Petroleum Exporting Countries+ (which includes other members outside OPEC such as Russia, Kazakhstan and Mexico) ("OPEC+") members' compliance with production cuts. In the primary market, Axiata issued $500 million 10-year sukuk yielding 2.16% which was 7.6 times oversubscribed, while Masraf Al Rayan issued a 5-year $750 million sukuk at 2.21% yield.

Sukuk News
K-Electric's Sukuk Musharakah IPO has been oversubscribed effective the 3 August 2020, generating PKR3.16 billion ($18.73 million) in subscriptions against the IPO size of PKR1.29 billion ($7.65 million) offered, according to a bourse filing.
The Central Bank of Bahrain ("CBB") monthly issuance of Sukuk Salam securities worth BHD43 million ($113.4 million) were oversubscribed, receiving BHD111.24 million in bids ($293.37 million), according to a press release. The Sukuk facility issued by the CBB on behalf of the government has an expected return of 2.25% and a maturity date set on the 18 November 2020.
Source: Bloomberg, Islamic Finance News, Reuters (as at 31 August 2020)
Data shown is in US Dollar unless otherwise noted.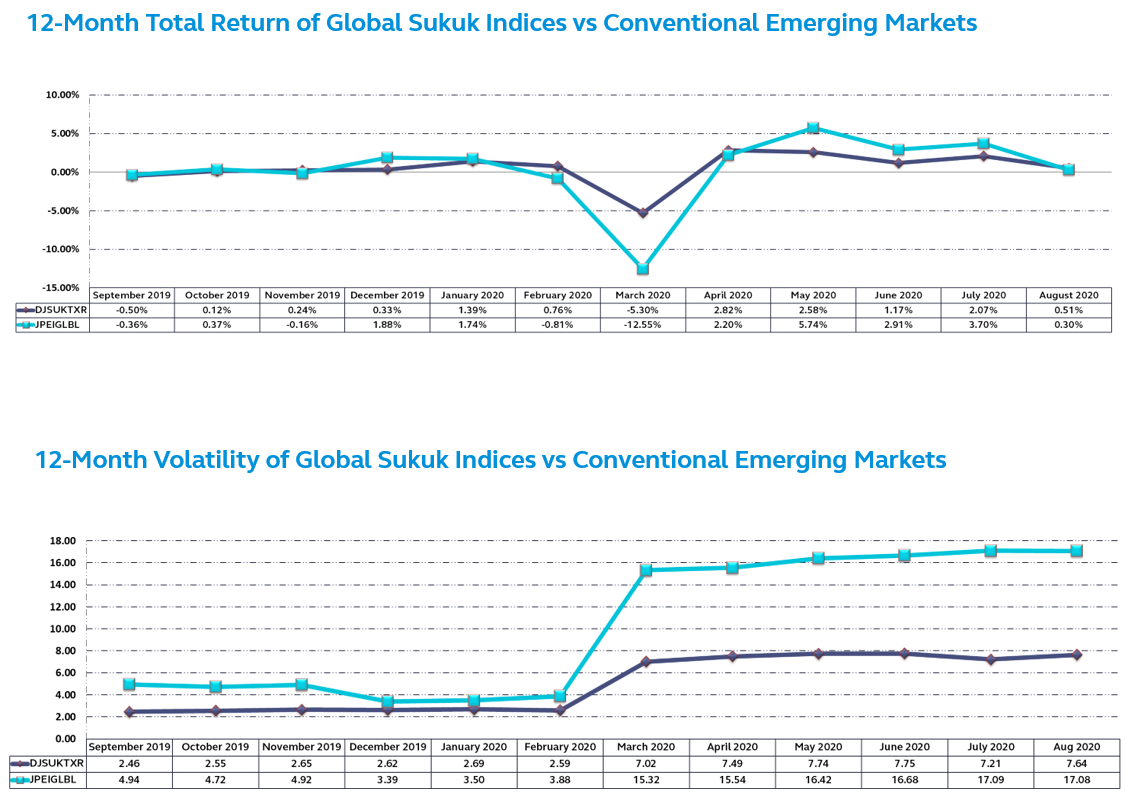 DJSUKTXR | Dow Jones Sukuk Index
JPEIGLBL | JP Morgan EMBI Global Total Return Index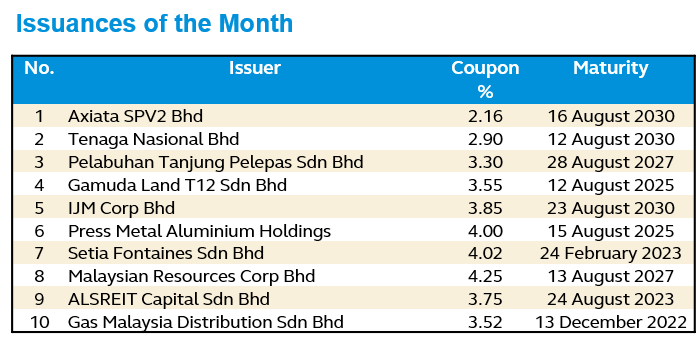 Source: Bloomberg as at 31 August 2020
Disclaimer:
This document is provided to you with information only and should not be construed as an offer or a solicitation of an offer to purchase or subscribe or sell any security, product, service or investment, nor does it constitute investment advice and is not intended for distribution, or used by any person in any country where the investment service referred to is not authorized or which the dissemination of such information is contrary to law and regulation of the country. This document is meant for sophisticated investors only. All information contained herein is confidential and is provided solely for internal use of intended recipient(s). The information in this document may not be reproduced, distributed or published by any recipient. The information contained herein has been derived from sources believed to be reliable and is current as at the publication date. Neither Principal Islamic Asset Management Sdn Bhd, nor any of its officers, directors or employees accept any liability or responsibility in respect to the information or any recommendation expressed herein as no representation or warranty is made as to its accuracy, completeness or correctness of the information provided. The information in this document is subject to change without notice. Persons wishing to rely upon this information should perform their own independent evaluation of risks and benefits or consult directly with the source of information or obtain professional advice where appropriate. The value of the investment may rise or fall. Past performance is not reflective of future results.