This block is broken or missing. You may be missing content or you might need to enable the original module.
Global Sukuk Snapshot: Oct 2020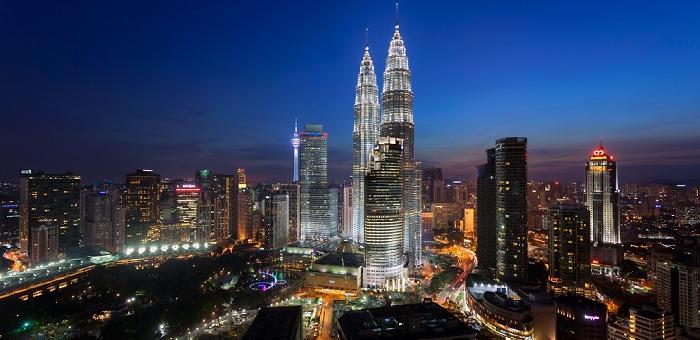 Global Market Commentary
United States ("US") Treasuries ("UST") retreated across the board in October 2020, with yields rising by 10 to 20 basis points ("bps") across the 5-year to 30-year tenures as risk sentiment improved amidst better economic data and mounting hope for a new fiscal stimulus package ahead of 3 November 2020 US Presidential elections. Yields were also pressured higher as most election polls show that the odds of Joe Biden winning the presidency and Democrats gaining a majority in the Senate have increased significantly. In this "blue wave" election outcome, the US government is widely expected to pass a large stimulus package to accelerate the economic recovery, which may lead to higher UST supply, especially in longer tenures. As a result, the UST yield curve bear steepened, with the benchmark 10-year UST yields climbing 19bps from 0.68% at end-September 2020 to a four-month high of 0.87% at end-October 2020. The US economy continued to show further expansion in September with Institute for Supply Management ("ISM") manufacturing index registering readings of 55.4, albeit slightly lower than August 2020's expansion of 56.0. Meanwhile, the ISM non-manufacturing index gained from 56.9 in August 2020 to 57.8 in September 2020.
Brent crude oil price pared earlier gains in October 2020 as the resurgence of Covid-19 new cases in Europe and other parts of the world hampers demand for oil. Brent price pressed lower towards month-end as Libya ramped up oil production from below 100,000 barrel per day ("bpd") in September 2020 to 800,000 bpd in October 2020 and targets to ramp up further to 1.3 million bpd in early 2021. Brent price declined 8.50% month-on-month from $40.9/barrel ("bbl") to $37.46/bbl at end October 2020. Moving forward, Brent prices could be supported by news that the Organisation of the Petroleum Exporting Countries+ (which includes other members outside OPEC such as Russia, Kazakhstan and Mexico) ("OPEC+") is considering delaying its planned production increase which was supposed to take effect in January 2021 for an extended period, while Saudi and Russia continue to reiterate their commitment to protect oil price recovery. China remains a bright spot for global oil demand, as the authorities raised the quota for use of foreign oil by non-state entities by more than 20.00% for 2021. Primary sukuk issuances during the month includes Qatar Islamic Bank $750 million 5-year sukuk and Emirates of Sharjah $250 million re-tap of its existing sukuk maturing in 2029.
Sukuk News
Arab National Bank has completed a $750 million Tier 2 capital Sukuk issuance, according to a bourse filing. The Sukuk facility has a maturity date set on 28 October 2030, callable on 28 October 2025 and carries a fixed rate of 3.33% per annum, payable semi-annually in arrears. It will also be listed on the London Stock Exchange. The Sukuk facility was offered to eligible investors in Saudi Arabia and internationally with a minimum subscription of $200,000. The offering period started on 21 October and ended on 22 October 2020.
Pengerang LNG has on 21 October 2020 issued 20 Islamic medium-term notes structured under the Murabahah concept totaling MYR1.7 billion ($409.68 million), according to separate filings on the Fixed Income and Sukuk Information Exchange. The Sukuk papers arranged by CIMB Investment Bank have one-year to 20-year tenors and are rated 'AAA IS' by Malaysian Rating Corporation.
Source: Bloomberg, Islamic Finance News, Reuters (as of 31 October 2020)
Data shown is in US Dollar unless otherwise noted.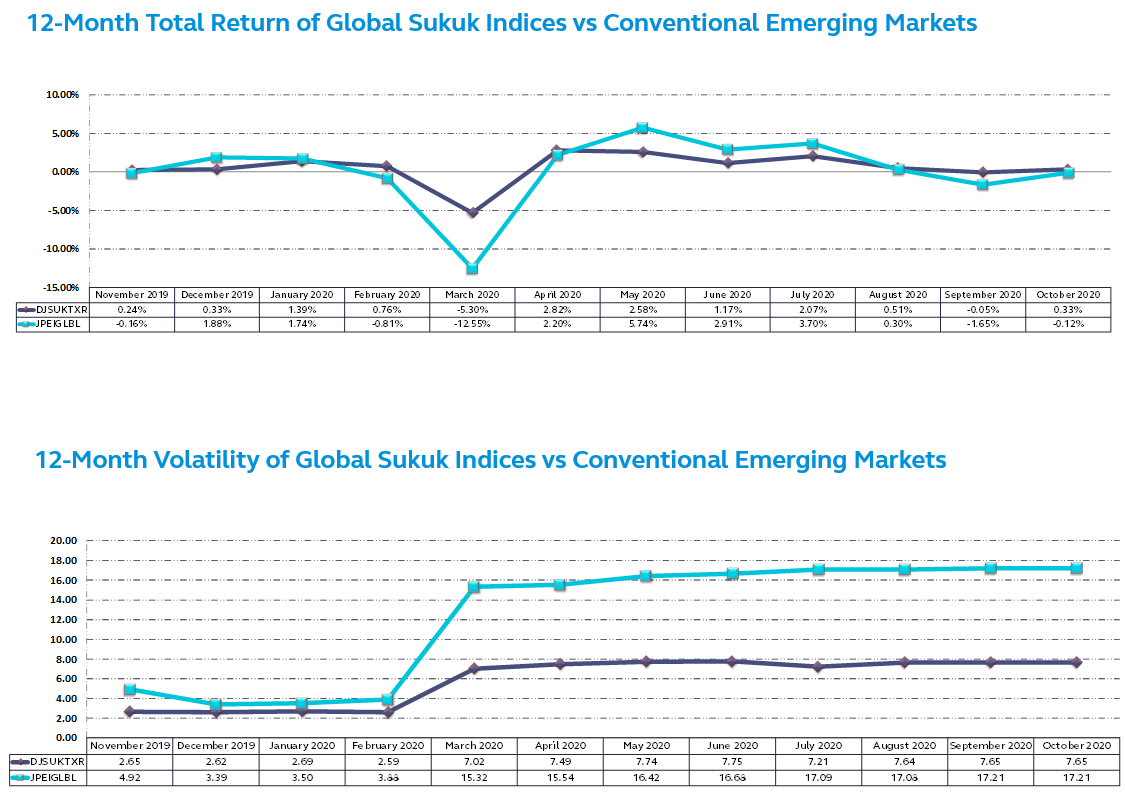 DJSUKTXR | Dow Jones Sukuk Index
JPEIGLBL | JP Morgan EMBI Global Total Return Index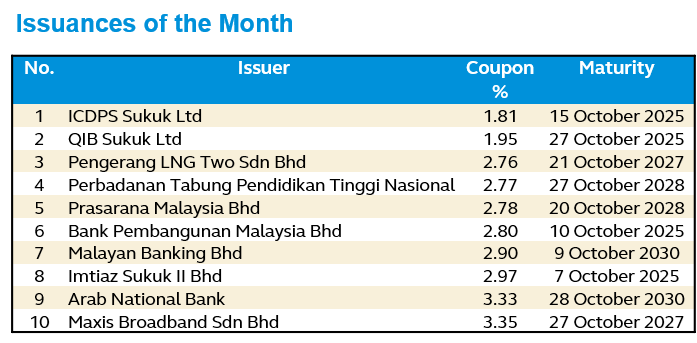 Source: Bloomberg as at 31 October 2020

Disclaimer:
This document is provided to you with information only and should not be construed as an offer or a solicitation of an offer to purchase or subscribe or sell any security, product, service or investment, nor does it constitute investment advice and is not intended for distribution, or used by any person in any country where the investment service referred to is not authorized or which the dissemination of such information is contrary to law and regulation of the country. This document is meant for sophisticated investors only. All information contained herein is confidential and is provided solely for internal use of intended recipient(s). The information in this document may not be reproduced, distributed or published by any recipient. The information contained herein has been derived from sources believed to be reliable and is current as at the publication date. Neither Principal Islamic Asset Management Sdn Bhd, nor any of its officers, directors or employees accept any liability or responsibility in respect to the information or any recommendation expressed herein as no representation or warranty is made as to its accuracy, completeness or correctness of the information provided. The information in this document is subject to change without notice. Persons wishing to rely upon this information should perform their own independent evaluation of risks and benefits or consult directly with the source of information or obtain professional advice where appropriate. The value of the investment may rise or fall. Past performance is not reflective of future results.