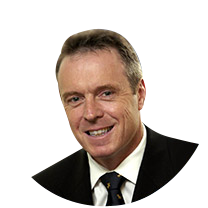 Kenneth Kirk West, Non-Independent Non-Executive Director
Kirk is responsible for the Principal Global Investors ("PGI") businesses and client activities outside the United States. He is also a member of the PGI global operating committee.
Kirk joined Bankers Trust Australia (BT) in 1988 and the Principal Financial Group in 1999 through its acquisition of the BT Funds Management Business.
Prior roles with Principal Global Investors have included: Managing Director of Asia ex Japan, Chief Executive Officer of the Australian business, and Chief Executive Officer of the European business. Kirk was an Executive Vice President at BT at the time of its acquisition in 1999.
Kirk received an MBA from the Macquarie Graduate School of Management (awarded the Allen Knott Scholar award university medal for outstanding academic achievement), and a Bachelor of Science degree from the University of Wales.