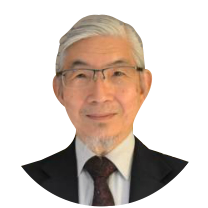 Wong Joon Hian, Independent Non-Executive Director
Wong is an independent non-executive director of Principal Islamic Asset Management Sdn Bhd. He has accumulated over 30 years of working experience in the areas of audit, accountancy, financial services and corporate management. He commenced his career when he joined Price Waterhouse & Co. in England after qualifying as a Chartered Accountant in 1973. He returned to Malaysia in 1975 to work for Price Waterhouse (now known as PricewaterhouseCoopers PLT), Malaysia until 1985. He then served as the Technical Manager of The Malaysian Association of Certified Public Accountants from 1986 until he was appointed as the General Manager-Operations of Supreme Finance (Malaysia) Berhad in December 1987. After Mayban Finance Berhad had completed the acquisition of Supreme Finance (Malaysia) Berhad in 1991, he joined BDO Binder as an Audit Principal until 1994 when he joined Advance Synergy Berhad. He was appointed the managing director of United Merchant Group Berhad (now known as Advance Synergy Capital Sdn Bhd) in 1995. During the period from 1995 till 2007 he was a director of Ban Hin Lee Bank Berhad, Southern Investment Bank Berhad and United Merchant Finance Berhad. Currently, he is a director in several companies under the Advance Synergy Berhad Group and CIMB Group Holdings Berhad Group. He is also an independent non-executive director of Principal Asset Management Berhad (formerly known as CIMB-Principal Asset Management Berhad).

Qualification:
Member of the Malaysian Institute of Certified Public Accountants and the Malaysian Institute of Accountants and a life member of the Institute of Chartered Accountants in England and Wales.