Global Sukuk Snapshot: Apr 2023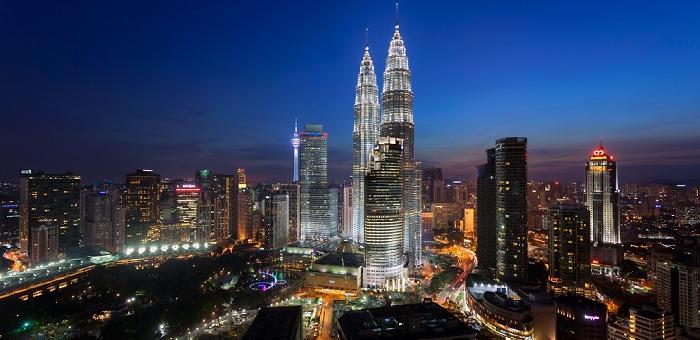 Global Market Commentary
In early April, buying momentum in the US Treasuries ("UST") market picked up momentum amid weak US Institute for Supply Management ("ISM") and services data, pushing yields lower. Furthermore, Job Openings and Labor Turnover Survey (JOLTS) job openings in Feb were much smaller than expected while nonfarm payrolls slowed from 326,000 in Feb to 236,000 in March, indicating that the US labor market may be cooling. Meanwhile, average hourly earnings grew slightly from 0.2% to 0.3% month-on-month ("m-o-m") but fell from 4.6% to 4.2% on a year-on-year ("y-o-y") basis. Nevertheless, 10-year UST yields subsequently rose to touch 3.64% on 19 April, triggered by persistently sticky core inflation data. In March, headline US Consumer Price Index ("CPI") fell from 6.0% in Feb to 5.0% y-o-y, but core CPI increased from 5.5% to 5.6%, even though shelter costs rose by the slowest pace since Nov. Sentiment continued to be weak despite slower retail sales (down from -0.6% in Feb to -0.8% in March), as US Federal Reserve ("Fed") members remained hawkish and emphasized that policymakers still have work to do to tame prices. Nevertheless, 10-year UST yields declined to touch 3.37% on 26 April, after reports of financial troubles at First Republic Bank renewed concerns over the health of the US banking system. Furthermore, the Conference Board Consumer Confidence index sank from 104.0 in March to 101.3 in April (consensus: 104.0), while several housing market indicators were weaker than expected. UST yields fluctuated after core Personal Consumption Expenditures (PCE) inflation for 1Q23 unexpectedly rose from 4.4% in 4Q22 to 4.9% (consensus 4.7%), while US Gross Domestic Product (GDP) slowed from 2.6% in 4Q22 to 1.1% in 1Q23 (consensus 1.9%), driven by an acceleration in consumer spending (up from 1.0% to 3.7%), but weighed down by inventory drawdown. Nevertheless, 10-year UST yields fell 10bps on the final trading day to close the month at 3.42%, boosted by the dovish outcome of the Bank of Japan's first meeting under new Governor Ueda.
Meanwhile, Brent oil prices rallied from $79.77/barrel ("bbl") at end-March to around $87/bbl in early April, after Organisation of the Petroleum Exporting Countries Plus ("OPEC+") cut supply by 1.16 million barrel per day ("bpd"), with effect from May until year-end (current cut: 2 million bpd, implemented since Oct). In addition, Russia extended its voluntary cut of 500,000 bpd until end-2023 (total OPEC+ cut: 3.66 million bpd, around 3.7% of global demand). However, Brent prices fell to $79.51/bbl at end-April (m-o-m 0.3% lower), pressured by lingering concerns over slower demand.

Sukuk News
The Malaysian government may have to consider green and sustainability Sukuk issuance to fill in the capital shortfall of investing between $375 billion and $415 billion in renewables and energy-transition efforts in order for the country to achieve its 2050 climate goals, according to Sustainable Fitch in its report titled 'Green Sukuk Market Prospects Bolstered by Malaysia's Climate Goals'.
Sustainable Fitch said the investment target is more than double the figure that Malaysia currently invests.
Source : Bloomberg, Islamic Finance News, Reuters (as of 30 April 2023)
Data shown is in US Dollar unless otherwise noted.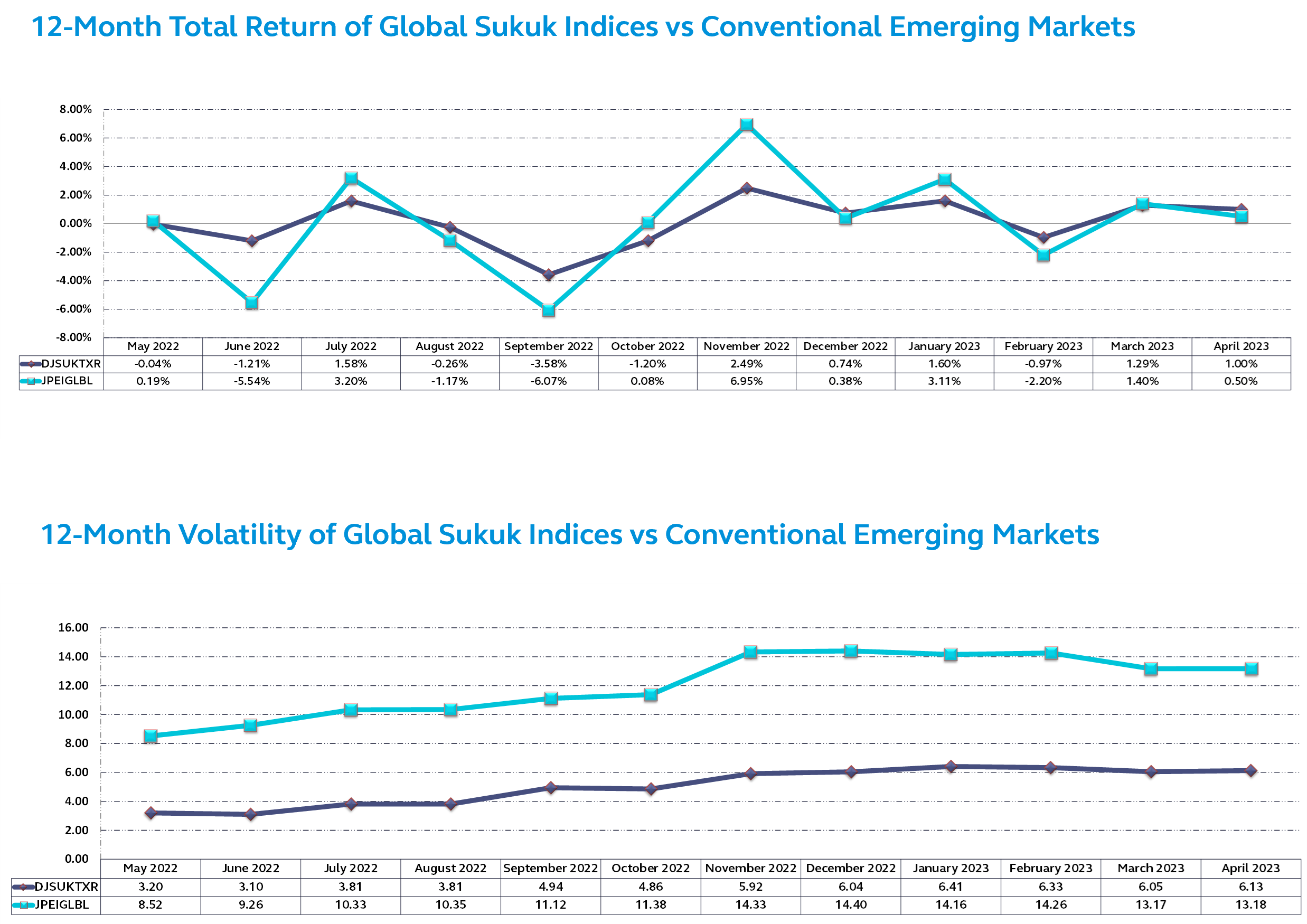 DJSUKTXR | Dow Jones Sukuk Index
JPEIGLBL | JP Morgan EMBI Global Total Return Index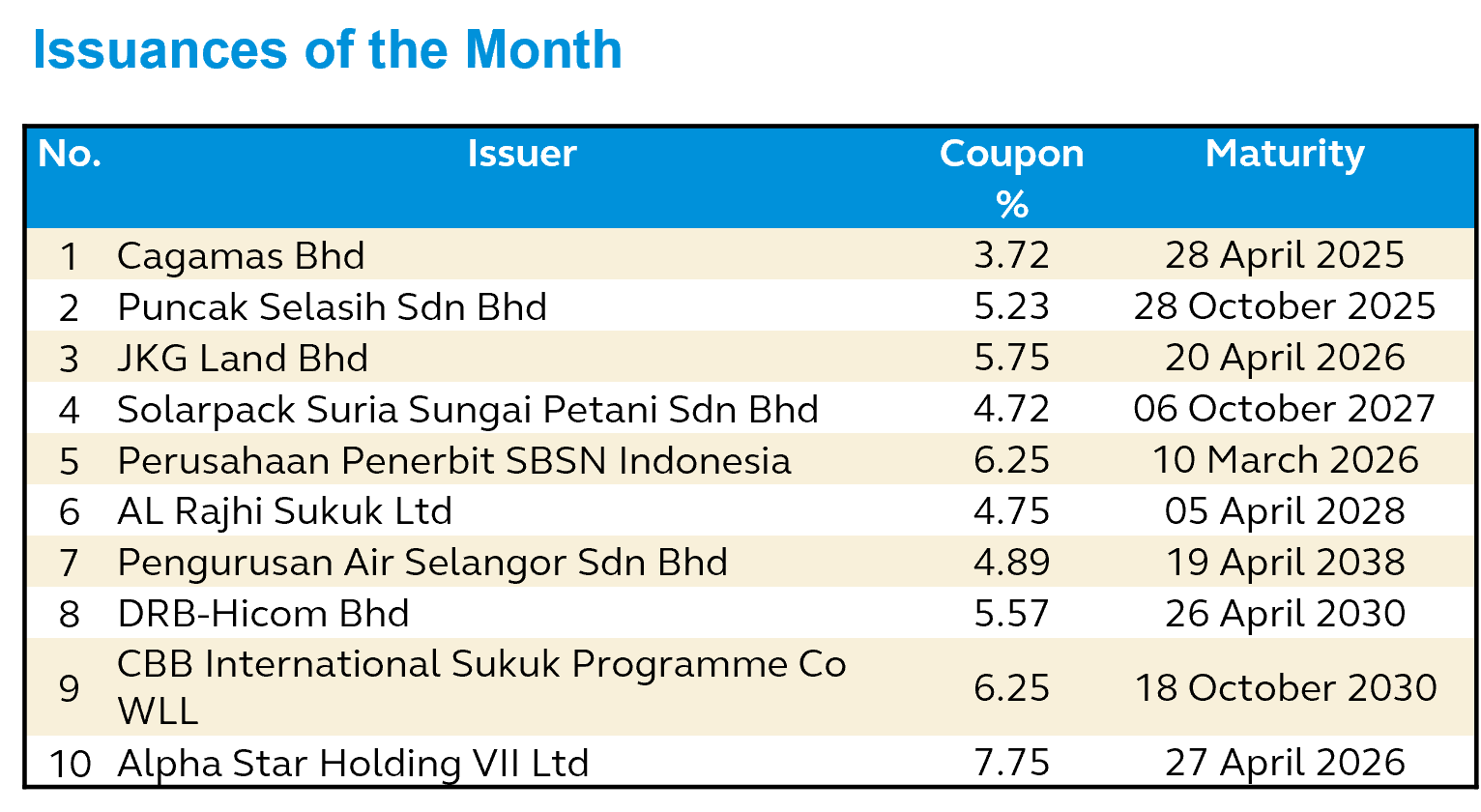 Source: Bloomberg as at 30 April 2023

Disclaimer:
This document is provided to you with information only and should not be construed as an offer or a solicitation of an offer to purchase or subscribe or sell any security, product, service or investment, nor does it constitute investment advice and is not intended for distribution, or used by any person in any country where the investment service referred to is not authorized or which the dissemination of such information is contrary to law and regulation of the country. This document is meant for sophisticated investors only. All information contained herein is confidential and is provided solely for internal use of intended recipient(s). The information in this document may not be reproduced, distributed or published by any recipient. The information contained herein has been derived from sources believed to be reliable and is current as at the publication date. Neither Principal Islamic Asset Management Sdn Bhd, nor any of its officers, directors or employees accept any liability or responsibility in respect to the information or any recommendation expressed herein as no representation or warranty is made as to its accuracy, completeness or correctness of the information provided. The information in this document is subject to change without notice. Persons wishing to rely upon this information should perform their own independent evaluation of risks and benefits or consult directly with the source of information or obtain professional advice where appropriate. The value of the investment may rise or fall. Past performance is not reflective of future results.