Global Sukuk Snapshot: Dec 2022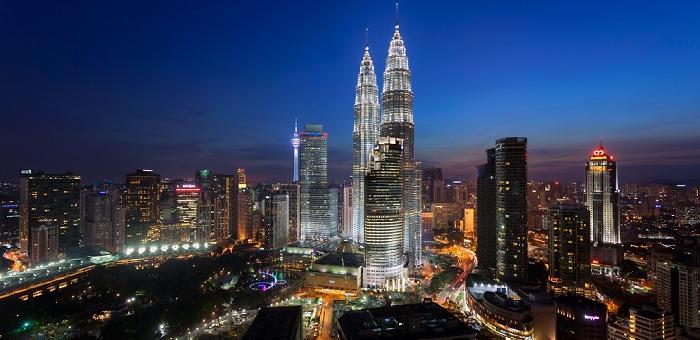 Global Market Commentary
In early December, positive momentum in US Treasuries ("UST") pushed 10-year yields 21 bps lower from 3.61% at end-November to touch 3.40% on 7 December. Sentiment was buoyed by expectations of a smaller 50 bps US rate hike in mid-December, amid mixed US economic data releases. In November, US Institute for Supply Management ("ISM") manufacturing contracted from 50.2 in October to 49.0, in line with a slump in new orders. In contrast, ISM services unexpectedly jumped from 54.4 to 56.5, the most since March 2021, suggesting the largest part of the US economy is still resilient. Meanwhile, the US labor market remains strong, adding 263,000 new jobs in November (consensus 200,000), while average hourly wages continued to rise from 4.9% to 5.1% year-on-year ("y-o-y"). In contrast, headline Consumer Price Index ("CPI") fell from 7.7% in October to 7.1% in November (consensus 7.3%), while core CPI slowed from 6.3% to 6.0% (consensus 6.1%). As widely expected, the US Federal Reserve ("Fed") raised rates by 50 bps to 4.25-4.50% on 14 December, and revised up its projected median Fed Funds Rate from 4.6% to 5.1% for 2023. Chairman Powell said while US CPI has fallen from the peak, the Fed needs to see more evidence that inflation is on a sustained downward path before easing the brakes on tighter monetary policy. The committee also revised up its 2023 projections for headline and core Personal Consumption Expenditures (PCE) inflation by 0.3% and 0.4% to 3.1% and 3.5% respectively. The Fed also lowered its 2023 Gross Domestic Product ("GDP") forecast from 1.2% in September to just 0.5%. Nonetheless, 10-year UST yields subsequently rose to close the year at 3.87%, following the Bank of Japan's surprise hawkish move, and after 3Q22 US GDP was unexpectedly revised higher from 2.9% to 3.2% amid stronger than estimated personal consumption.
Meanwhile, Brent prices initially weakened from $85.43/barrel ("bbl") at end-November to around $75/bbl, before recovering to close the year at $85.91/bbl after China lifted Covid-19 restrictions. On 4 December, Organisation of the Petroleum Exporting Countries Plus (OPEC+) agreed to stick to its oil output targets, indicating it does not expect the G7 nations' $60/bbl price cap on Russian oil to have much impact on global crude flows. For 2023, OPEC expects global oil demand to grow by 2.25mil bpd to 101.8mil bpd, with potential upside from China's relaxation of its zero-Covid policies. However, oil supply markets are expected to remain tight, which may drive prices higher.

Sukuk News
Bursa Malaysia has on the 9 December 2022 launched the Shariah compliant Bursa Carbon Exchange ("BCX"), diversifying the product universe for ESG and Shariah compliant products, a press release read. The BCX will enable companies to trade voluntary carbon credits from climate-friendly projects and solutions, with the aim to offset their emission footprint and meet climate goals. The first trade via auction is expected to commence in March 2023.
Source: Bloomberg, Islamic Finance News, Reuters (as at 31 December 2022)
Data shown is in US Dollar unless otherwise noted.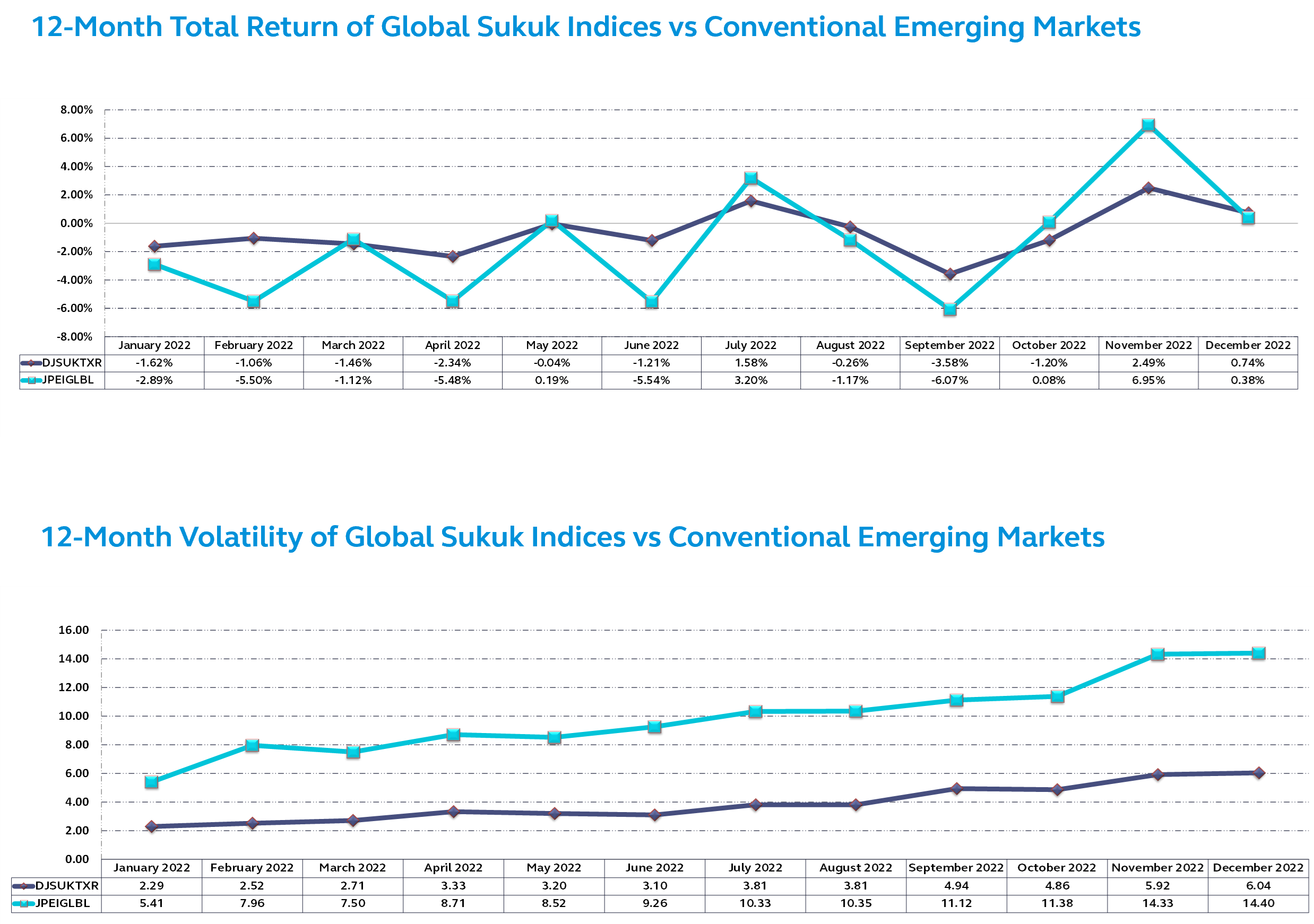 DJSUKTXR | Dow Jones Sukuk Index
JPEIGLBL | JP Morgan EMBI Global Total Return Index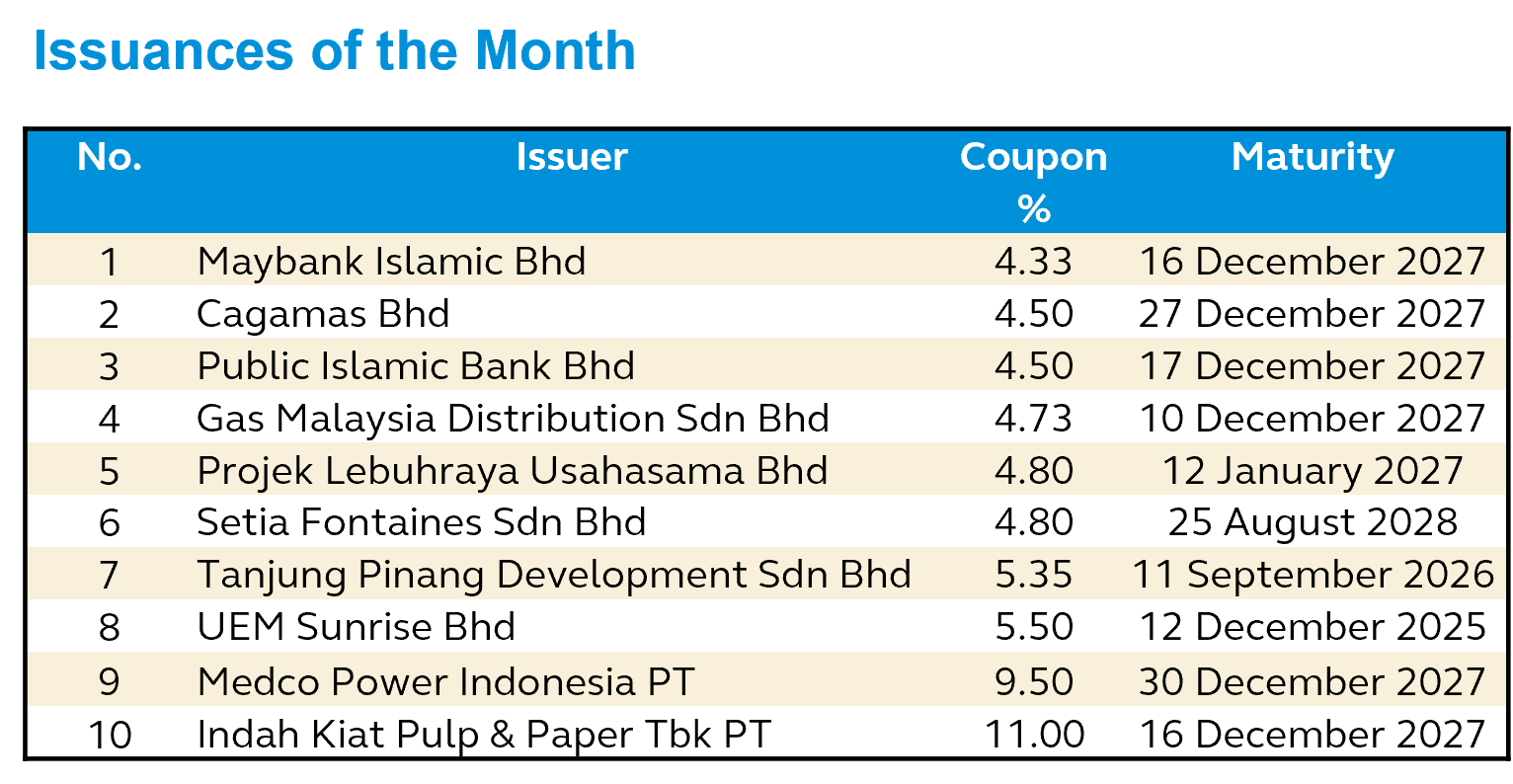 Source: Bloomberg as at 31 December 2022

Disclaimer:
This document is provided to you with information only and should not be construed as an offer or a solicitation of an offer to purchase or subscribe or sell any security, product, service or investment, nor does it constitute investment advice and is not intended for distribution, or used by any person in any country where the investment service referred to is not authorized or which the dissemination of such information is contrary to law and regulation of the country. This document is meant for sophisticated investors only. All information contained herein is confidential and is provided solely for internal use of intended recipient(s). The information in this document may not be reproduced, distributed or published by any recipient. The information contained herein has been derived from sources believed to be reliable and is current as at the publication date. Neither Principal Islamic Asset Management Sdn Bhd, nor any of its officers, directors or employees accept any liability or responsibility in respect to the information or any recommendation expressed herein as no representation or warranty is made as to its accuracy, completeness or correctness of the information provided. The information in this document is subject to change without notice. Persons wishing to rely upon this information should perform their own independent evaluation of risks and benefits or consult directly with the source of information or obtain professional advice where appropriate. The value of the investment may rise or fall. Past performance is not reflective of future results. This has not been reviewed by the Securities Commission Malaysia.