Global Sukuk Snapshot: Oct 2022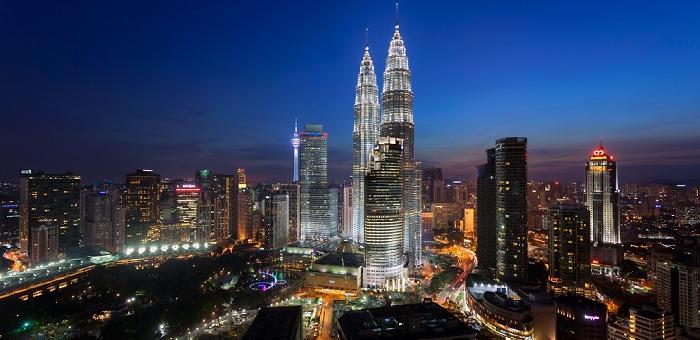 Global Market Commentary
In early October, 10-year US Treasury ("UST") yields initially fell from 3.83% at end-September to 3.56%, in tandem with a rally in UK government bonds after then-UK Prime Minister Liz Truss backtracked on her proposed income tax cuts. Sentiment was also bolstered by weak US economic data e.g. manufacturing and new orders, in addition to a smaller-than-expected rate hike by the Reserve Bank of Australia. However, UST subsequently reversed direction, with 10-year yields rising to touch 4.34% on 21 October, amid unanimously hawkish comments from US Federal Reserve ("Fed") members, who signaled that the central bank is not ready to pause rate hikes as inflation remains "uncomfortably" high. In September, the US economy added 263,000 jobs (consensus 255,000), pushing the unemployment rate lower from 3.7% in August to 3.5%, matching a five-decade low. Average hourly earnings remained firm at 0.3% month-on-month ("m-o-m"), albeit easing slightly from 5.2% to 5.0% year-on-year ("y-o-y"). Furthermore, headline US Consumer Price Index ("CPI") in September remained elevated at 8.2% y-o-y (consensus 8.1%), while core US CPI rose from 6.3% in August to 6.6%, the highest in 40 years. According to the CPI report, shelter, food and medical care prices continued to rise even as prices for gasoline declined, keeping pressure on the US Fed to continue hiking rates. However towards month-end, 10-year UST yields tumbled to close the month at 4.05% (m-o-m 22 basis point ("bps") higher), after Bank of Canada surprised markets with a smaller 25bps hike, while the European Central Bank said it may slow the pace of rate hikes, fueling hope that the US Fed may do the same at its upcoming meeting in November. In 3Q22, US Gross Domestic Product ("GDP") expanded from -0.6% in 2Q22 to 2.6% quarter-on-quarter (consensus 2.4%) mainly due to growth in exports, but supported by resilient consumer spending.
Meanwhile, Brent oil prices gained 7.8% m-o-m from $87.96/barrel ("bbl") at end-September to $94.83/bbl at end-October, boosted by Organisation of the Petroleum Exporting Countries Plus ("OPEC+")'s announcement that it will slash production by 2mil barrel per day in November, citing uncertainty around the global economy and oil market outlook. OPEC+ members also extended their declaration of cooperation until end-2023, underscoring the group's commitment to maintaining price stability. The oil market is expected to remain tight as OPEC producers struggle to increase supply, while the European Union's embargo on Russian oil is set to start on 5 December.

Sukuk News
Global outstanding Sukuk went up by 2.1% on a quarter-on-quarter ("q-o-q") basis to $749.6 billion for the third quarter of 2022, Fitch Ratings said in a report. Meanwhile, the number of Fitch-rated outstanding Sukuk expanded by 7.3% q-o-q, with outstanding volumes of $133.9 billion and 79% being investment-grade.
Total Sukuk of $48.2 billion were issued in the core markets of the GCC, Malaysia, Indonesia, Turkey and Pakistan, but was down 14.4% q-o-q, which is similar to the decline in bond issuance in those core markets. According to Fitch, the slump is due to rising interest rates, high oil prices, geopolitical events and lower emerging market debt appetite.
Fitch said near-term Sukuk market activity will be slow in the core markets amid continued volatilities. It added that high oil prices are reducing new funding needs for oil-exporting sovereigns, with the GCC countries, excluding Bahrain, expecting to record surpluses at the end of 2022. However, the credit rating agency said that sizeable funding will still be needed in the medium-to-long term to meet the strategies of GCC countries, in addition to refinancing upcoming maturities.

Source: Reuters, Islamic Finance News (as of 31 October 2022)
Data shown is in US Dollar unless otherwise noted.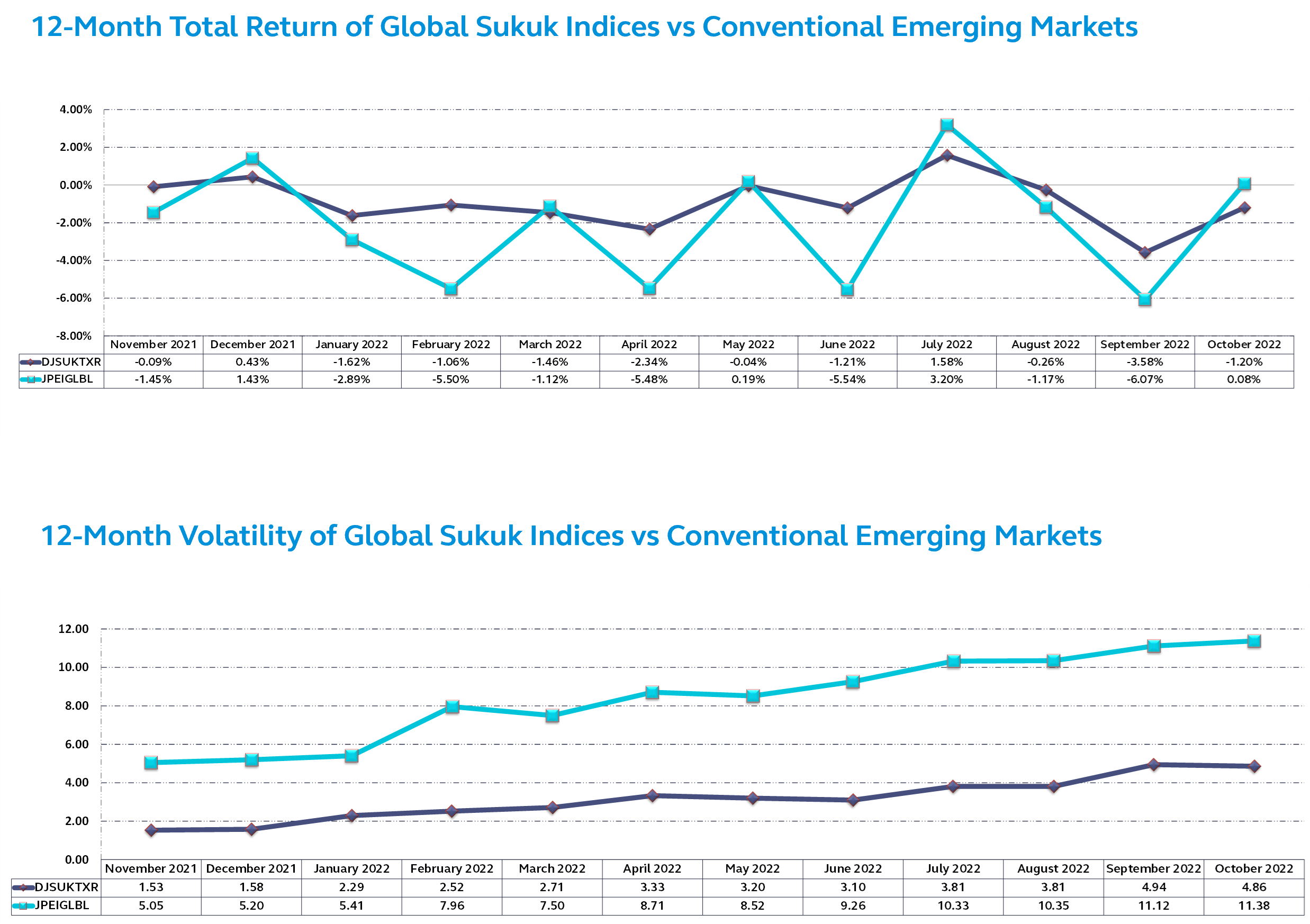 DJSUKTXR | Dow Jones Sukuk Index
JPEIGLBL | JP Morgan EMBI Global Total Return Index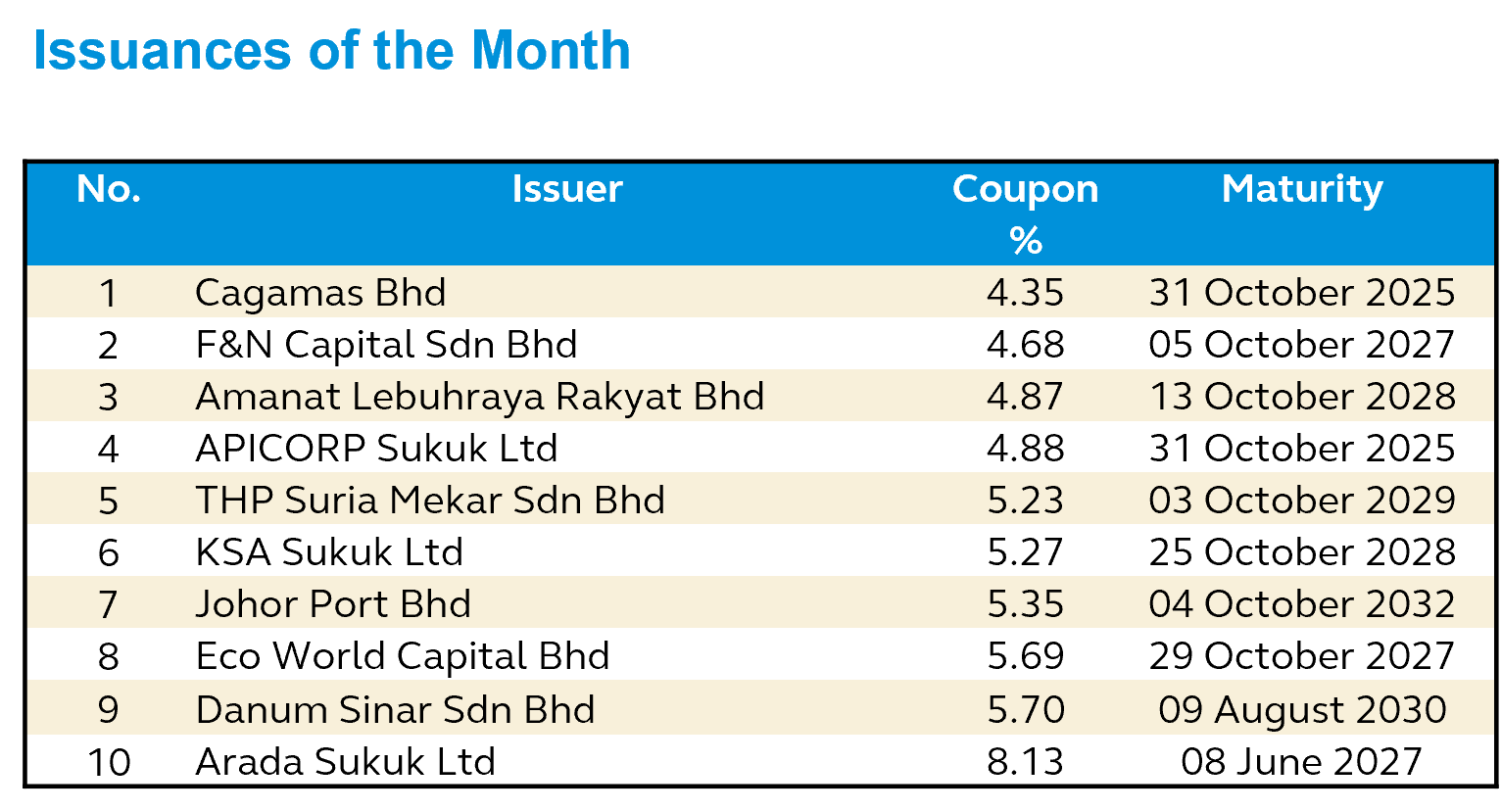 Source: Bloomberg as at 31 October 2022

Disclaimer:
This document is provided to you with information only and should not be construed as an offer or a solicitation of an offer to purchase or subscribe or sell any security, product, service or investment, nor does it constitute investment advice and is not intended for distribution, or used by any person in any country where the investment service referred to is not authorized or which the dissemination of such information is contrary to law and regulation of the country. This document is meant for sophisticated investors only. All information contained herein is confidential and is provided solely for internal use of intended recipient(s). The information in this document may not be reproduced, distributed or published by any recipient. The information contained herein has been derived from sources believed to be reliable and is current as at the publication date. Neither Principal Islamic Asset Management Sdn Bhd, nor any of its officers, directors or employees accept any liability or responsibility in respect to the information or any recommendation expressed herein as no representation or warranty is made as to its accuracy, completeness or correctness of the information provided. The information in this document is subject to change without notice. Persons wishing to rely upon this information should perform their own independent evaluation of risks and benefits or consult directly with the source of information or obtain professional advice where appropriate. The value of the investment may rise or fall. Past performance is not reflective of future results.