CIMB-Principal Asset Management Group achieves RM80 billion AUM in 2018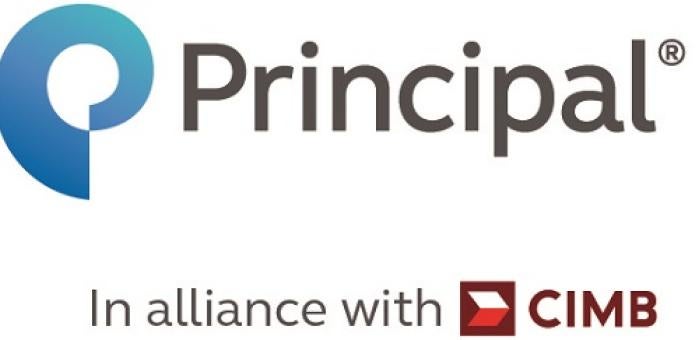 Kuala Lumpur, Malaysia – The CIMB-Principal Asset Management group ("CPAM Group" or "the Group") of companies today reported RM81.3 billion in assets under management (AUM) as of 31 December 2018. The CIMB-Principal Group comprises of CIMB-Principal Asset Management Berhad and CIMB-Principal Islamic Asset Management Sdn Bhd in Malaysia, PT CIMB-Principal Asset Management in Indonesia, CIMB-Principal Asset Management Company Limited in Thailand and CIMB-Principal Asset Management Pte Ltd in Singapore.
In Malaysia, CIMB-Principal Asset Management Berhad ("CIMB-Principal Malaysia") continues to uphold its position as one of the leading asset management firm. Munirah Khairuddin, Chief Executive Officer of CIMB-Principal Asset Management Malaysia said, "Our top dividend-paying unit trust funds for 2018 include CIMB-Principal DALI Equity Growth, CIMB Islamic Balanced, CIMB-Principal Equity, CIMB-Principal Equity Growth & Income, , CIMB-Principal Balanced and CIMB-Principal Bond with yields ranging from 3.31% - 7.98%."
Fund Name

Distribution (sen/unit)

Yield (%)

Shariah-Compliant Funds

CIMB Islamic DALI Equity Growth

6.50

5.49

CIMB Islamic Balanced

2.60

5.39

Conventional Funds

CIMB-Principal Equity

12.00

7.98

CIMB-Principal Equity Growth & Income

7.75

5.60

CIMB-Principal Asia Pacific Dynamic Income (MYR)

1.24

3.31

CIMB-Principal Balanced

2.65

5.92

CIMB-Principal Bond

5.60

4.98
The firm also announced dividend distribution for 23 of its funds, totaling RM166.77 million, for the fourth quarter of 2018. The firm has a total of 75 funds (including both conventional and Islamic funds, and exchange-traded funds) and 10 private retirement funds. Its private retirement scheme (PRS), which started in 2012, has a membership of 86,000. The firm currently holds approximately 13.9% and 23% of the AUM market share of unit trust and PRS respectively.
CIMB-Principal Malaysia continues to achieve prestigious recognitions, grabbing six individual awards at The Edge-Thomson Reuters Lipper Fund Awards 2018. In addition, the firm received Fundsupermart.com's 'Fund House of the Year' award, as well as Recommended Unit Trust 2018/2019 awards for six funds. The firm was also bestowed the 'Best Wealth Manager' in Malaysia at The Asset Triple A Private Banking, Wealth Management, Investment and Exchange-Traded Fund (ETF) Awards 2018.
These prestigious awards are testament to the firm's expertise and excellence in asset management. Backed by its experienced regional investment team and solid execution of the firm's investment philosophy and processes, CIMB-Principal Malaysia is poised to continue delivering a strong and consistent track record.
To find out more about CIMB-Principal Malaysia and its funds, please log on to www.cimb-principal.com.my or call 603-7718 3100.
###
About CIMB-Principal Asset Management Berhad
CIMB-Principal Asset Management Berhad ("CIMB-Principal") is a premier asset management company with regional investment capabilities. Established in 1995, it is one of the largest asset management companies in Malaysia with regional footprint covering Singapore, Indonesia and Thailand.
CIMB-Principal aspires to be Southeast Asia's most valued investment management company offering total asset management solutions. It manufactures and distributes a comprehensive range of unit trust funds, and manages customised portfolio mandates for corporations, institutions, as well as government and pension funds. Its regionally integrated team of dedicated investment professionals offers expertise ranging from equity, fixed income, cash management, and Shariah-compliant fund management. CIMB-Principal is also an approved private retirement scheme provider in Malaysia.
CIMB-Principal is jointly owned by Principal Financial Group, U.S.A., a Nasdaq-listed global financial services and leading Fortune 500 Company and CIMB Group, one of ASEAN's leading universal banking groups.